Hamwic Brass are a new friendly & Fun Brass Band based in Southampton, playing music right in the heart of our communities.
Our primary goals are to have fun, and to entertain people by playing at different events in and around the area.
We play music from a variety of different musical genres, and we always aim to tailor our musical performances to the events at which we perform.
Christmas Concert sold out
For the second successive year, our christmas concert is a sell out. tickets for A Musical Christmas sold out in just under 3 weeks of going on sale.
If you were fortunate to purchase a concert, then there is a real treat in store for you, with popular music from Musicals at christmas time, as well as other well know christmas pieces, coupled together with some traditional christmas carols.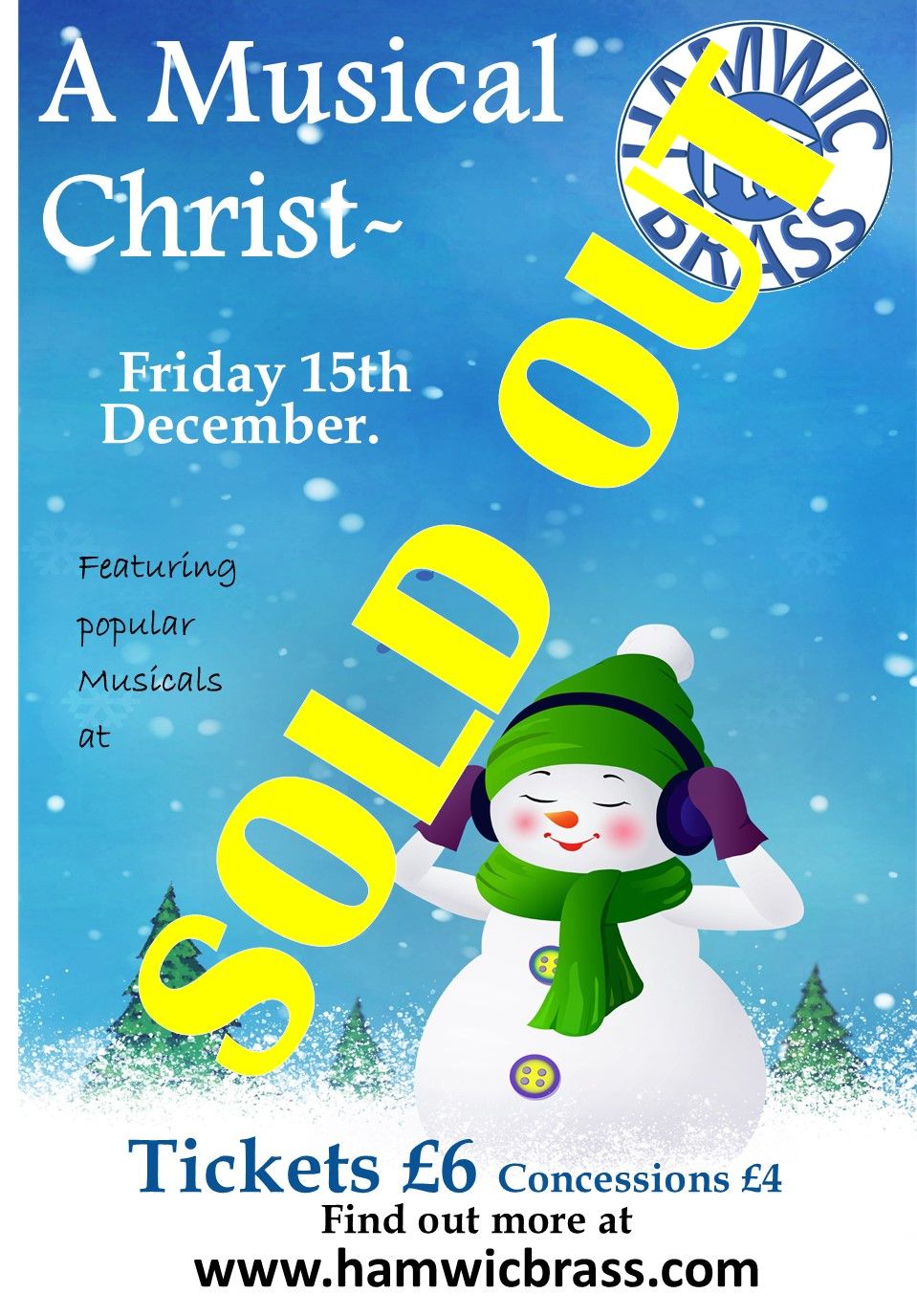 Hamwic Brass Performing on Romsey Bandstand in July 2022
Enquire About a Band Booking
For information about booking the band please click the Button below.
If you are thinking about joining Hamwic Brass and would like more info click on the Button below.
If you would like to visit and rehearse with us please click the Button below
If you would like to contact the band please click the Button below